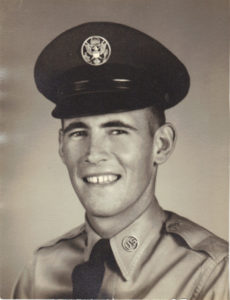 The History of Ace Rug Cleaning Company dates back to its founding in 1959. The rug and carpet cleaning company has been in the Reynolds family for most of that time starting with James Reynolds Sr.
James Reynolds Sr was born December 16th 1931 in Raleigh. He went to college and played basketball for Mars Hill College, a Baptist college in Mars Hill near Asheville, NC.
After college he worked at Mallinckrodt but left his VP position there when he was 28 years old for the business venture at Ace Rug Cleaning. Raleigh was a growing market at that time for rug and carpet cleaning. There were very few if any cleaning companies offering those services, so it was a perfect opportunity to be a pioneering leader in the rug cleaning and carpet industry.
Prior to venturing out on his own with Ace Rug, James Sr also served in the Korean War in 1950 – 1951.
In addition to being an astute businessman, devoted father and Korean War vet, SR was also a highly regarded accomplished local drag racer in the 1960's. He ran a junior stock 1957 Chevy racing in the NHRA racing organization. Jim Jr still races that car today.
A proud Dad, James Sr always took time to attend his son, Jim Jr's, football, basketball and track meets.
Unfortunately, James Sr passed away at the young age of 51 on April 17th 1982 when Jim Jr was just 21. JR was in school at NC State University at the time, but made the sacrifice to quit school to take over the family business.
The Reynolds Family, led by Jim Jr and his wife Jennifer, still runs Ace Rug Cleaning today and can be found on the front lines on a daily basis serving their customers in the proud tradition established by James Sr so many years before them.
If you're looking for a rug cleaning company and a carpet cleaner you can trust, a carpet cleaner operating an ethical business with an eye toward traditional values, we hope you'll consider Ace Rug Cleaning. 919-832-2275