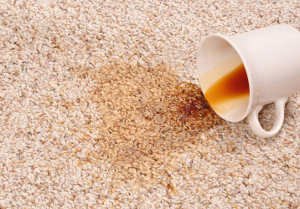 With an increasing number of households using carpets in their homes to enhance the quality of their decor, it is ever more necessary to talk about its care and maintenance. Floors and walls come alive with carpets covering every inch of the surface with vibrant colors and textures. Also from a functional standpoint, carpet's inviting, sound-absorbing material actually helps reduce dust exposure for inhabitants by capturing it within its fibers while also reducing overall noise levels and empty echos in the home.
However, when the carpets have spills, dirt buildup and stains, they can become a liability as it relates to the beauty of your home. If you find yourself in this situation, it's important to follow the major carpet manufacturer's recommendations and employ a professional carpet cleaner to deep steam clean your carpets. This will bring back the aesthetic look of the carpets over again and give your home a fresh new look.
Selecting a good carpet cleaner certainly involves checking reputation, experience and price, but you may also want to consider the fiber and the material that the original carpet manufacturer uses. Is your choice for a carpet cleaner prepared to treat your carpets with the care they deserve?
If the carpets are made with fine quality fibers and colors, they may need mild and gentle cleaning materials and cleaning agents like we're able to provide at Ace Rug Cleaning in Raleigh North Carolina. Safety and quality are the hallmarks of our 55+ years of experience in Raleigh carpet cleaning.
Cheap carpet cleaners in Raleigh are available, but you may not receive the necessary care and gentle treatment necessary for your finer rugs and carpet. And this may shorten the life of your beloved carpets and rugs.
It is also wise to inquire about the chemicals your carpet cleaner plans to use in addition to available enzymes and treatments for specialty stains and cleaning situations. We have the expertise, technology and experience to handle these concerns. Our system uses natural cleaning solutions, and the cleaning methods we use are those recommended by the carpet manufacturers themselves … no harsh chemicals or allergy concerns.
Of course when you consider all the cleaning methods at your disposal, the best thing is to keep your carpet clean with regular vacuum cleaning. Whatever your preferred cleaning method, if you keep your carpets clean and continually keep up with getting out the stains, your carpets will last longer.
We all know however, that our busy lives don't always allow enough time in the day to continually clean our carpets as we'd like to. So when you need professional help, make every effort by choosing the best carpet cleaning company in Raleigh to do so. It will save time and money in the long run. Ace Rug would like to be your 1st choice.